Book an appointment or buy a voucher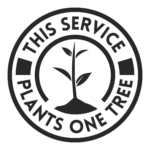 If this is the first time you are going to float, we recommend that you first read the post " Before your first float ".
Then we recommend the " Intro package ", so you can get acquainted with floating at a reasonable price.
As a general rule, it should be tried 3 times to find out if it works for you, and it requires a little getting used to in the new environment.
However, many experience the positive effects both by 1. and 2nd treatment.
Member login
Do you have a member login? Then click here .
Experience well-being for body and soul
Purchase Floating sessions
3 × luxury Float for 2 people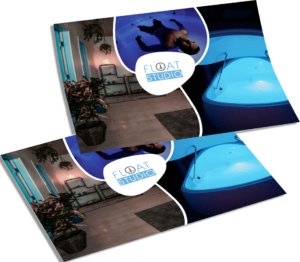 Indulge in a personalized gift
Treat a friend, colleague, acquaintance or loved one to a Float Studio gift card.
Whether it is for a float or NEO session, the recipient will experience well-being for body and soul, and subsequently thank you.
Before you book a session
Choose one of our services and click on either "Copenhagen" or "Aarhus" in the menu.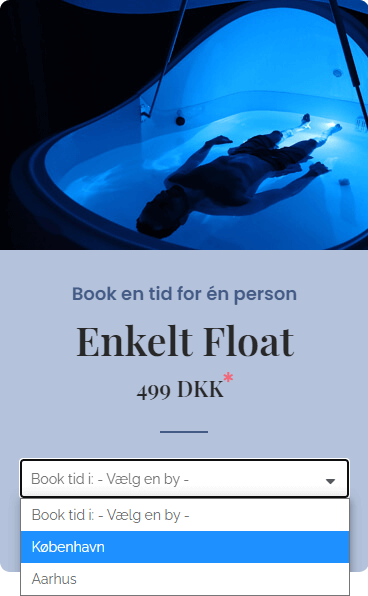 Choose a date by clicking on the dates marked with a purple color.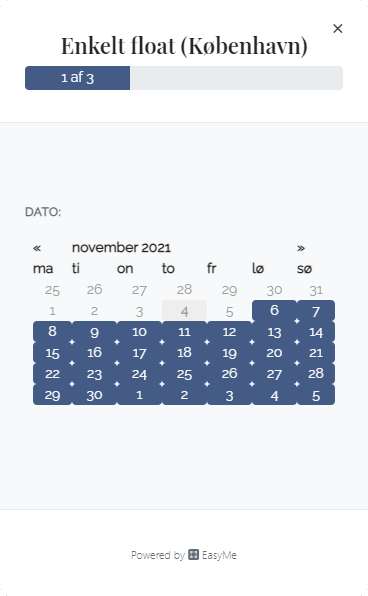 If you want to float together with others then make sure that there is enough time available. There should be one booking per person. When using the Luxury Float Room then one booking counts for two people.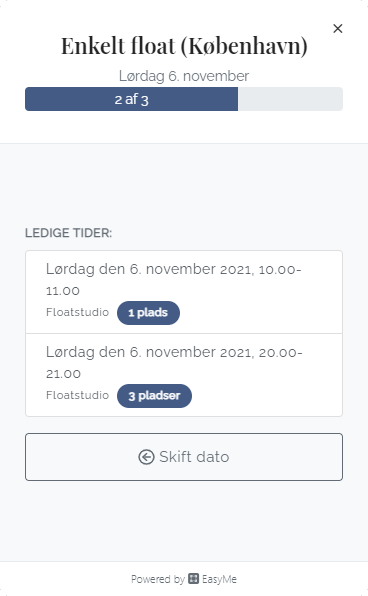 If you have a gift card or voucher then this is where you write the code.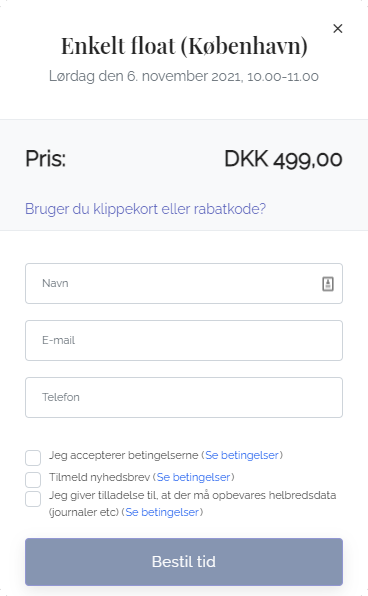 Do you have a voucher from Lifepeaks?
If you have a voucher from Lifepeaks then please contact us via email or phone.
Do you have any questions?
Do you have questions about floating, the therapeutic benefits or do you need an answer to a given question? So don't hesitate to either call or write to us.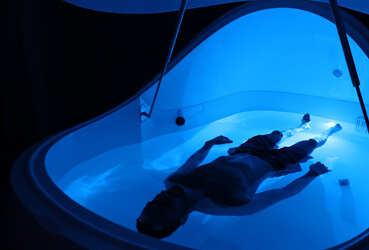 Book a session for one person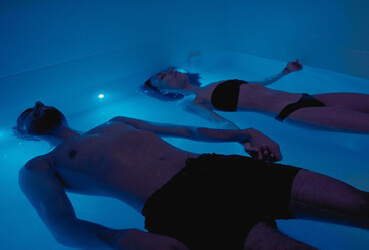 Book a session for two people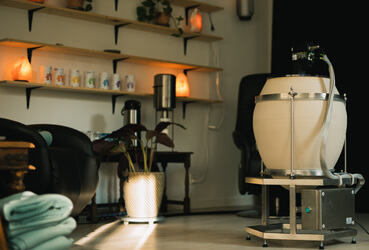 Start your journey with NEO